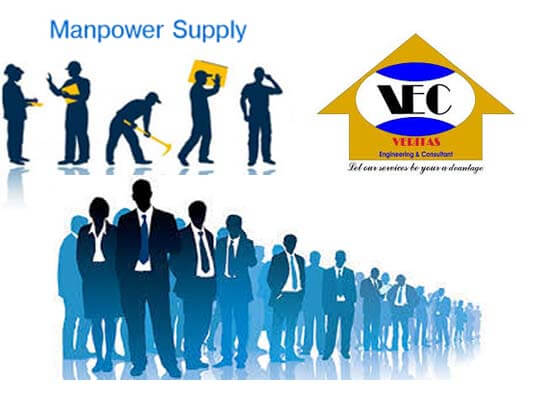 Veritas Engineering & Consultant has set a reputation as an engineering supplier in Bangladesh. It has been playing a pioneering role in the Engineering sector since 2007. Along with engineering consultancy services, VEC also works as a Technical Manpower supply company in Bangladesh. We are a one-stop solution for A to Z Engineering solutions. 
How we work
At first, we set up a meeting to understand the clients' requirements. We make a comprehensive analysis. Then we identify the major issues and needs.

We look for the most compatible candidates for our networks and resources. We have extensive sources Our search method is to serve you the best available candidate.

After a thorough evaluation, we pick the best candidates. We understand that you do not want too many resumes. That is why we carefully shortlist a limited amount of candidates.

Then we step forward to organizing an interview. If you are overseas, we can still arrange an interview at your convenience. 

Additionally, we perform various background checks to ensure safety and efficiency. We also conduct training if needed in any case.

We follow up with you to ensure immediate replacement when needed. We act as a communicator between you and the candidates. , 
Manpower Supply in Bangladesh
from Veritas
Our works evolve around our ethics, values, and professionalism. honesty and integrity have been rewarding to us. They drive us to commit to our clients and serve them to the best ability.
Our Manpower experts are adept at recognizing and placing the talents. It is all about using the manpower resources in the right domain. Our broad network pool connects to individual talent.
We have been creating employment opportunities for more than a decade. We strive to be the pioneer of technical experts provider in Bangladesh.
We give strong importance to creating a safe environment for the workers and clients. We ensure to maintain quality in our work. Creating a safe environment is vital for work efficiency. 
Veritas Engineering & consultant is a trusted source of technical manpower supply. We recruit employees for construction projects. 
It is not just a business deal. We look forward to building a long-lasting relationship with you. 
Engineers
Construction companies are always searching for qualified engineers. Be it a residential or industrial project; we will never fail to connect you with highly skilled engineers. We provide the following types of engineers suppliers in Bangladesh.
Mechanical Engineer

Civil Engineer

Electrical Engineer

Network Engineer

Piping Engineer

Estimation Engineer

Quality Control Engineer

Safety Engineer 
General Manpower
The commercial workplace is always in need of workers for business support. We are proud of creating employment opportunities for people from Bangladesh. We are committed to eradicating poverty by employing more workers in various workplaces.
Driver

Mechanic

Forklift Operator

Skilled Worker

Security Guard

Executive Secretary

Document Controller

Fire Watch

Safety Officer
Construction site supervisors
With many years of work experience, we have managed to create a loyal-based client circle. We have served many multinational engineering companies with workers on the construction site. We understand that technical staff needs to be well trained and knowledgeable. For Construction sites, we recruit the following employer.
Quality Inspector

Auto Cad Operator

Surveyor

Industrial Electrician

Foremen

Helper

Safely inspector Electrical Supervisors

Piping Supervisors

Mechanical Supervisors

Material Coordinator
Why Veritas for outsourcing Manpower Service
Outsourcing manpower supplier in Bangladesh is the perfect key to organizing your business. Manpower outsourcing renders your employer most effective. 
Veritas has professional experts in the Manpower engineer supplier company in Bangladesh. We have years of experience in their respective domains. We are very much capable of offering Manpower services both in Bangladesh and abroad.
We supply manpower for engineering projects. We have qualified engineers as well as technical workers for business support. Our goal is to provide you with distinguished personnel. We focus on saving your time and energy. 
Whether it is for a long-term project or urgent needs, we can find you the right candidate. Our services are tailor-made that will cater to all your needs.