Non-destructive testing (NDT) is a seamless analysis technique used in the science and technology industry to evaluate the properties of a material, component or system without loss. Since NDT Monitoring does not change the article permanently, it is an extremely valuable technique that can save both money and time in product evaluation, troubleshooting, and research. The six most commonly used NDT methods are AD-current, magnetic particles, fluid penetration, radiographic, ultrasonic and visual testing.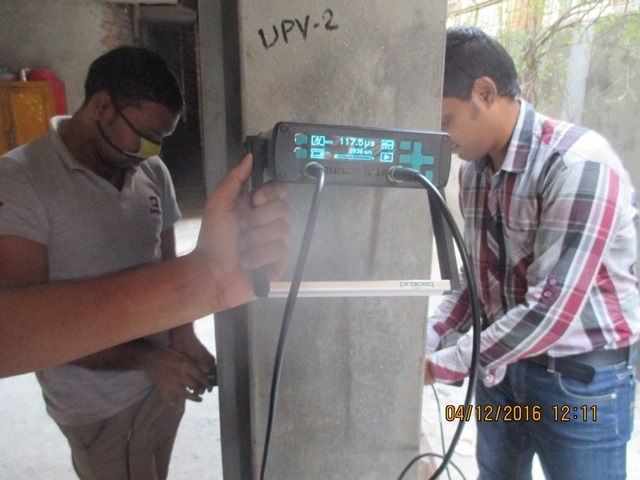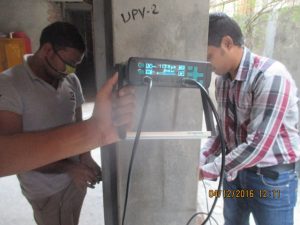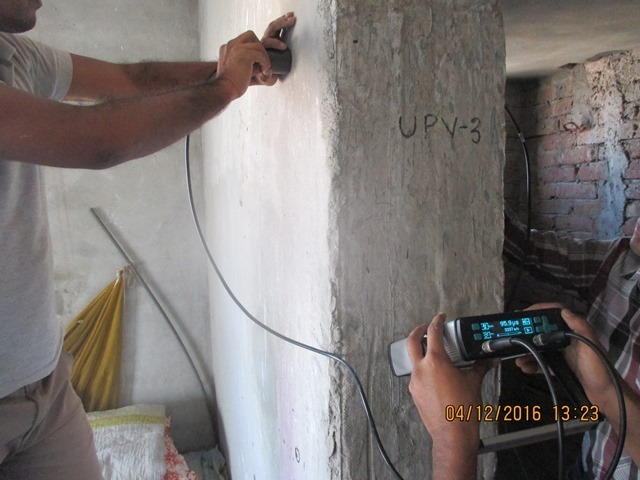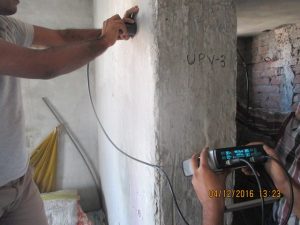 UPV Test
Hammer Test

UPV Test

Figure : Evidence of NDT
During this part of the assessment auditor shall perform a cover meter study on structural columns and shear walls to verify/determine available reinforcement extent and the clear cover of members. The auditor shall also perform NDT tests to verify the quality and strength of concrete.