Objectives of Energy Audit Program
The Energy Audit Companies in Bangladesh  Programme was undertaken to help the management to identify the present energy use status and scopes of possible energy efficiency improvements in the workhouse. This report highlights the current energy use situation by different equipment at the workhouse. It is hoped that after implementation of the recommended improvement options, the company would benefit itself by reducing production costs and improving the overall performance of the factory/Building.
Scope of Work
Energy Efficiency Audit The scope of work under the TOR is to carry out energy consumption related to audit and analysis of data in the equipment which are consuming energy namely natural gas/Power 
 Energy Audit Approach 
Both primary and secondary data are to be utilized for different evaluations. Primary data will be generated using sophisticated Electronic precision equipment like Flue Gas Analyzer, Electrical Energy Monitors, Infrared Thermal Imaging Equipment, Humidity meter, etc. Secondary data like Gas bills, records of log sheets, and performance data of different machines/equipment will also be reviewed and processed.
For all calculations, the Lower Heating Value (LHV) of supplied NG (36000 KJ/M3) was used as well as ASME PTC Energy Balance (indirect method.) was adopted for determining Boiler Efficiency calculation.
Energy Audit Methodology followed
A broad methodology for carrying out an energy audit is given below:
Collection of data on operational parameters, energy consumption data both thermal and electrical as well as production through a questionnaire.
Study the existing plant capacities and their performance to assess plant operations.
Study of the specific energy consumption (both thermal and electrical)
Collection of requisite data and analysis and identification of specific areas with potential for conservation of thermal and electrical energy;
Field measurements of operational parameters and carrying out heat and mass balance.
Study of limitations, if any, in the optimal use of thermal and electrical energy;
Discussion with specific recommendations along with broad system concept for energy conservation of thermal and electrical energy.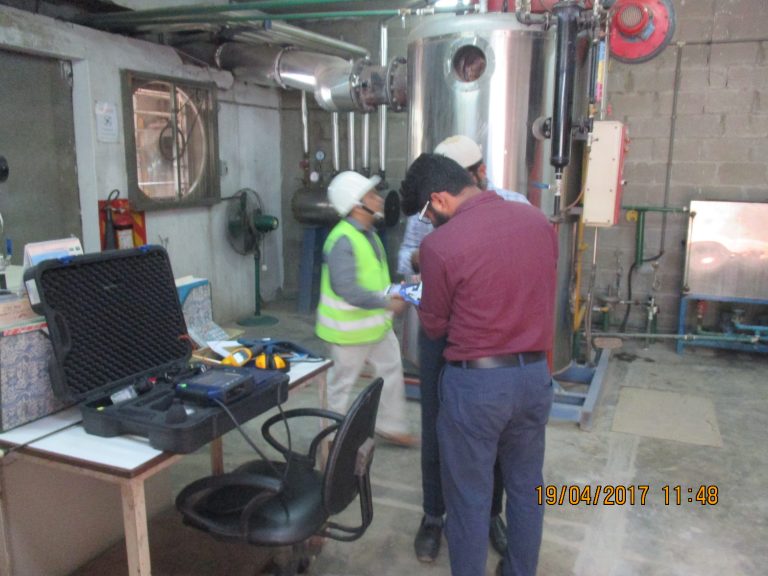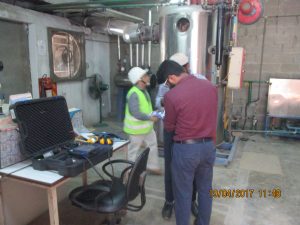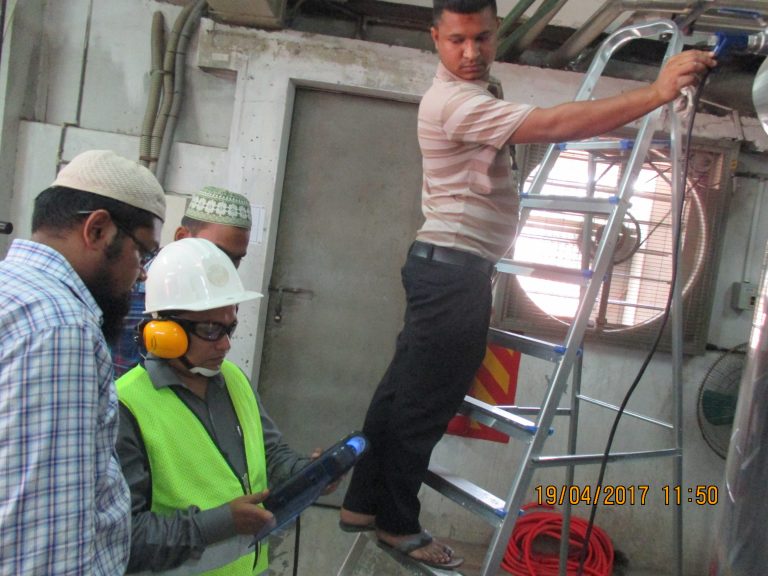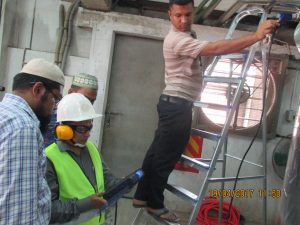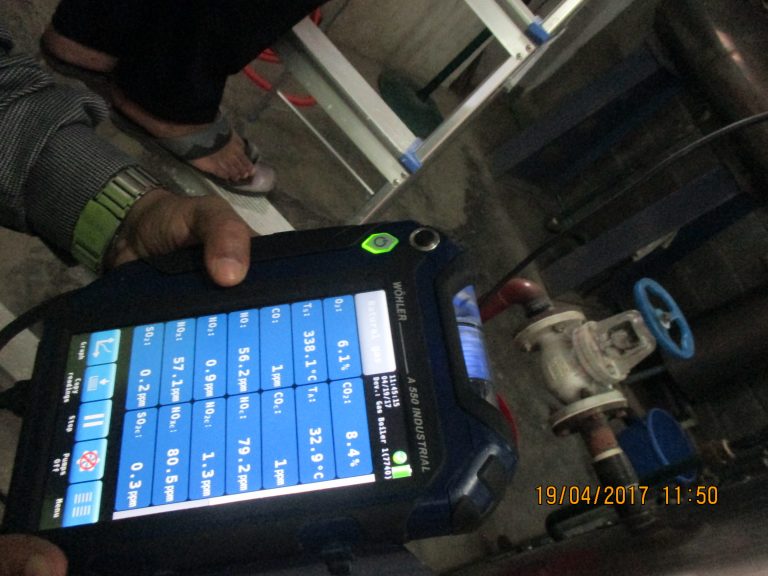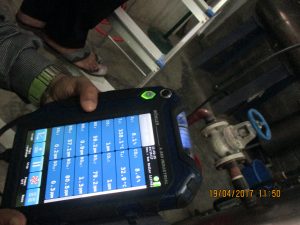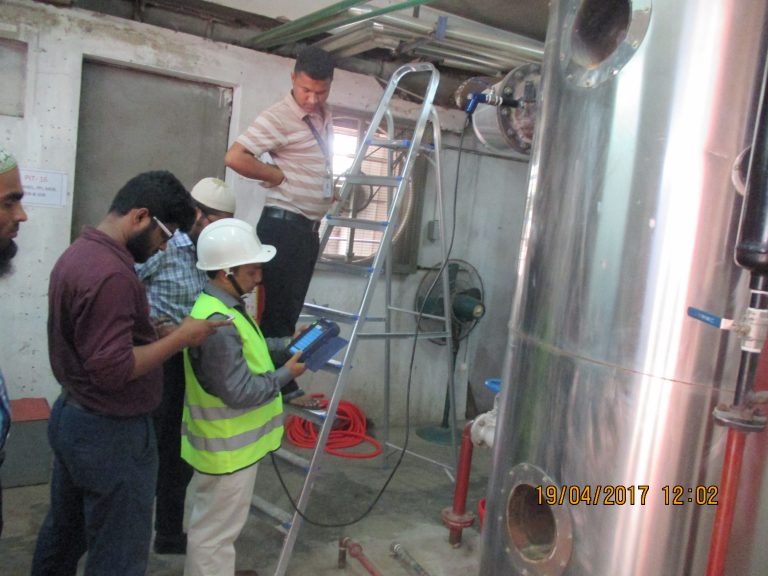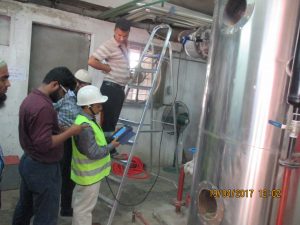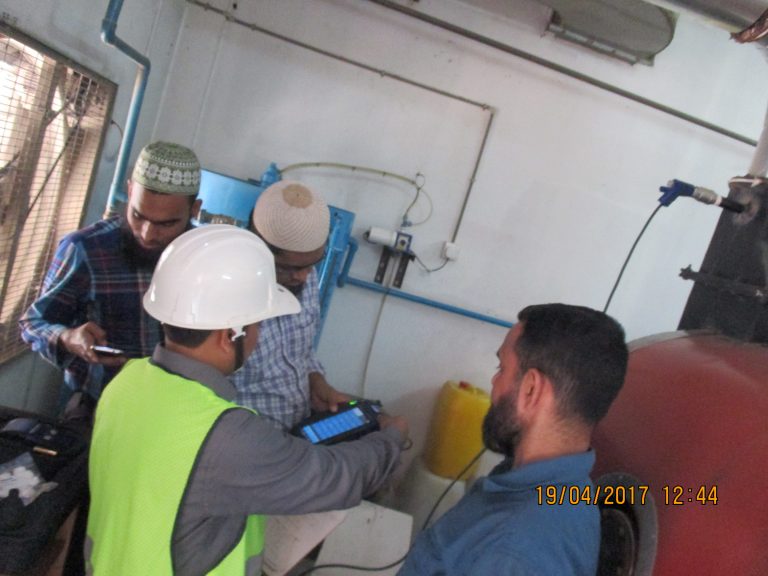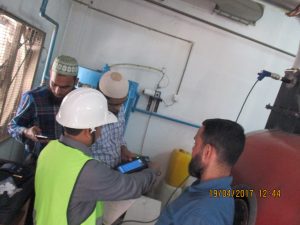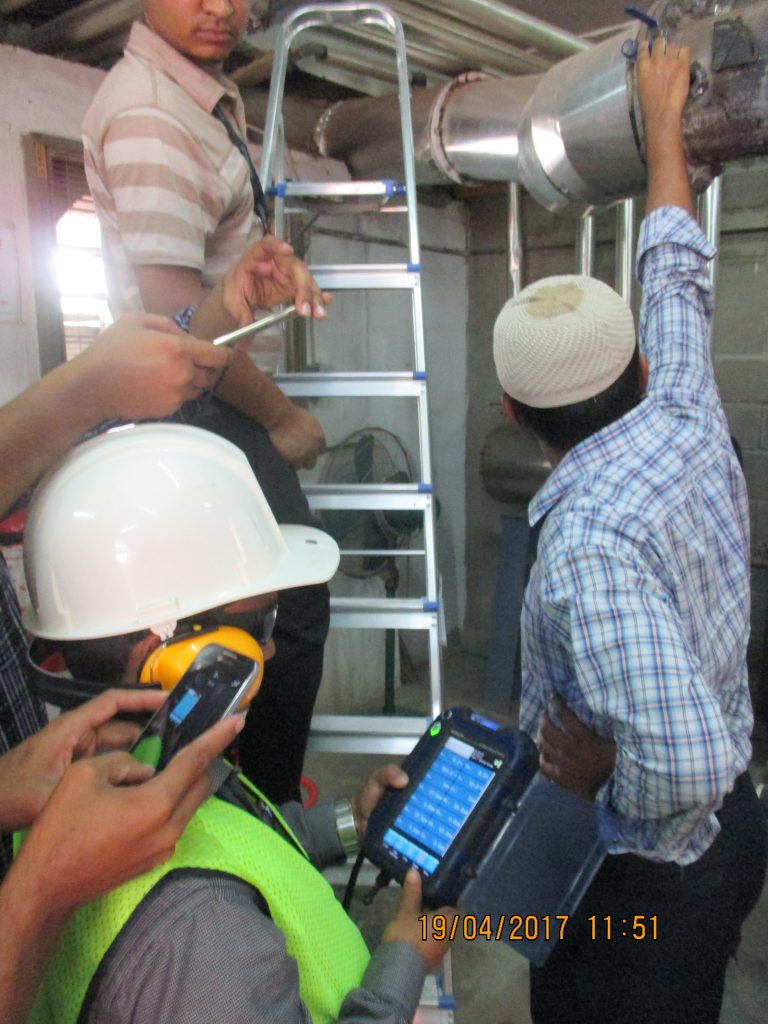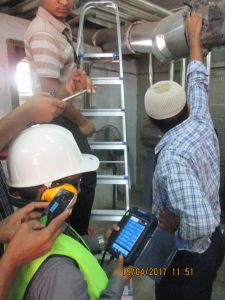 During Energy Efficiency Audit
Electrical Audit firm in Bangladesh
Our Relevant Services:-