ABOUT US
About Us VERITAS Engineering & Consultant (VEC)
We one of the leading safety audit, consultancy, and construction developer firm in Bangladesh, working in those services relate to design, construction, safety, compliance and improvement of Quality Health Safety, Environment, Social Accountability and including conformity assessment services.
Such as verification of the quality of materials, equipment and assets, the safety of installations, environmental protection and social accountability of businesses as well as verification, assessment, design, drawing, safety assessment of structural Integrity for seismic vulnerability.
Electrical and fire issues We had launched a business from the year 2007 as a partnership firm as a sister concern of Veritas Group.
VEC is an independent, objective oriented and committed team of highly qualified Structure, Fire & Electrical Engineers dedicated to set a benchmark in the professional field. We are playing a pioneering role in providing engineering solutions with excellence in our country. We are always innovative and maintain quality in order to meet the needs of our clients as well as our ethical value.
VEC also performs consulting for aspects related to asset integrity management, including risk-based assessment, corrosion management, life-cycle evaluations, RAM analysis and maintenance solution advisory.
Our firm fully recognizes the importance of protecting the National ecosystem, minimizing our environmental footprint and reducing the use of natural resources by offering and encouraging business solutions in ways that support responsible and sustainable development. VEC is committed to the continuous improvement of its environmental performance to minimize its impact on the environment and we are encouraging our employees and business partners to do the same.
We develop solutions to assist clients in managing and mitigating risk on large infrastructure projects.
This ultimately contributes to enhanced project performance through improved overall quality, reduction in project delays and the minimization of re-work. Through our technical and regulatory expertise, VEC adds value to every client engagement and often, through the conformity assessment process, our services represent a maximization of the years of the operational life of a given facility.
We have our own Engineering team, who are able to make flexible and readily adjustment to any structural design, assessment and evaluation for the Structural, Fire and Electrical safety issues, as per Standard of Bangladesh National Building Code (BNBC), ACI Code, National Fire Protection Authority (NFPA), NI (National Initiative by ILO & DIFE), Alliance and ACCORD. We have a huge experience in audit, assessment and detail with seismic vulnerability assessment of R.C.C and Steel Structures in Industrial & Commercial Sector.
Our Vision
Our main goal is to set a benchmark in the professional field.
To play a pioneering role in providing Engineering solutions with excellence.
Always committed to be innovative and maintain quality in order to meet the needs of our clients.
To be caring and trustworthy for our stakeholders like our clients, employees, and society in general.
OUR MISSION
To provide International standard services using best talents from home and abroad.
To provide peerless services regarding engineering solutions as per our clients' desires.
We are committed to working professionally and ethically with our honorable clients delivering quality services for the development of viable successful and sustainable projects.
We are committed to developing high-end technology solutions with constant innovation, Continuous Improvement, and value-added services.
To develop and deliver a value system to the clients with quality and reasonable cost with a focus on rapid progress.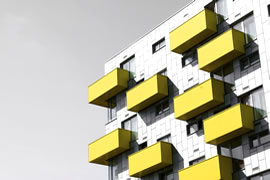 SAFETY
Safety is the most important of our core values. It is our first priority during every workday.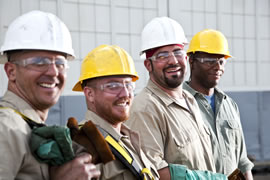 COMMUNITY
Involvement in and support of the community are at the heart of our company.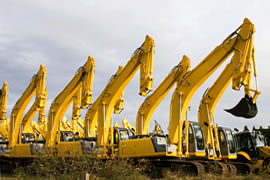 SUSTANABILITY
Structure's commitment to green building and sustainability is long-standing.