Best Electrical Safety Assessment Audit Firm in Bangladesh
VEC has successfully completed a large number Electrical Audit in Bangladesh (more then 635 RMG-Factories ) of Electrical Safety Assessment.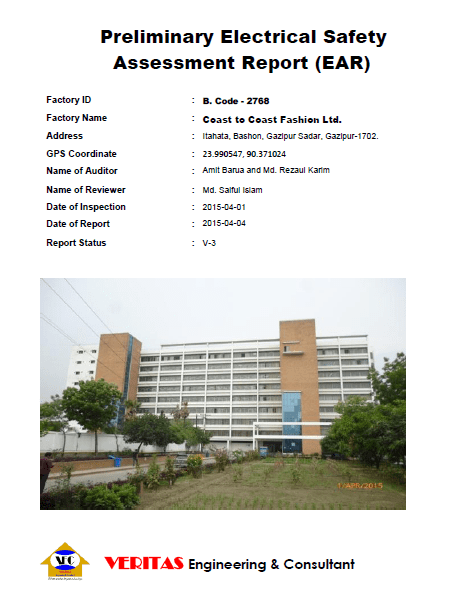 During this part of Assessment programmed to check the documents in the presence of factory Engineer/representative to check the update documents based on which the Electrical safety Assessment will proceed. Following key documents shall be reviewed: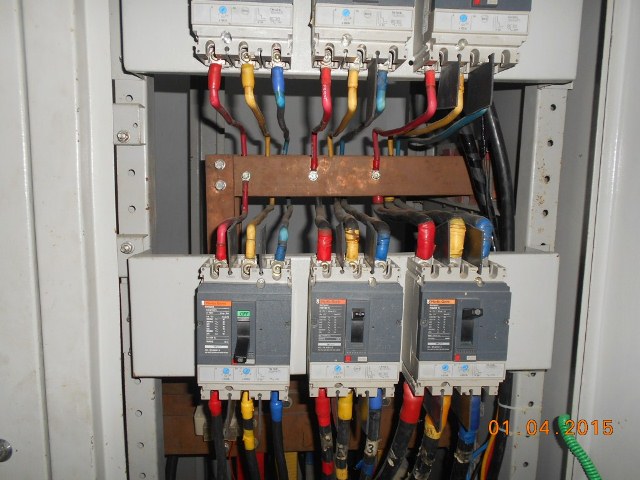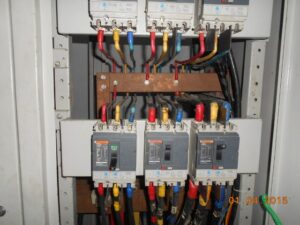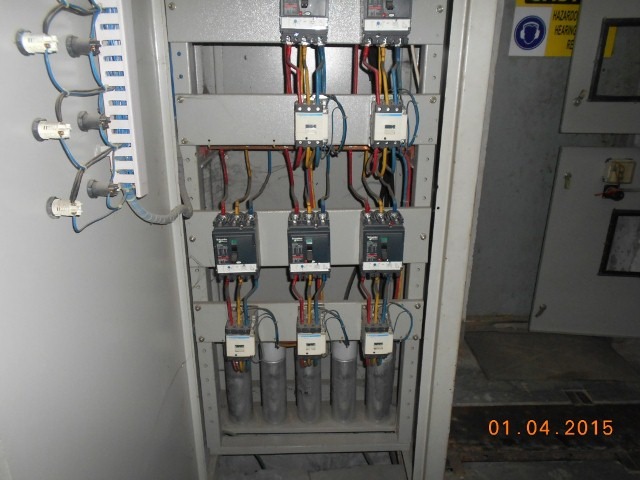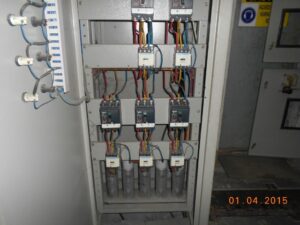 Review of different type of electrical drawings such as Single Line Diagram (SLD), Electrical layout, List & circuit diagram of Distribution boards
Review of record & schedule of periodical inspection of electrical equipment
Lightning protection system analysis by checking lightning index calculation and design review
Checking test results of earth pit resistance and cable insulation measurement
Electrical Audit and Safety Assessment Photographic Surveillance:
During this part of the Electrical Audit & Safety Assessment, auditors travel every corner of the factory and take sufficient photos of all electrical equipment such as the transformer, generator, all distribution boards, and other electrical equipment.
Following key points (Given as a Sample) are highlighted during this session:
If a bunch of cables is connected at circuit breaker terminal
If any splicing joints of cables without using proper connector or proper soldering
Any burning sign on electrical equipment
Any combustible material near electrical equipment
Any electrical equipment without adequate ear-thing
Any water source near electrical equipment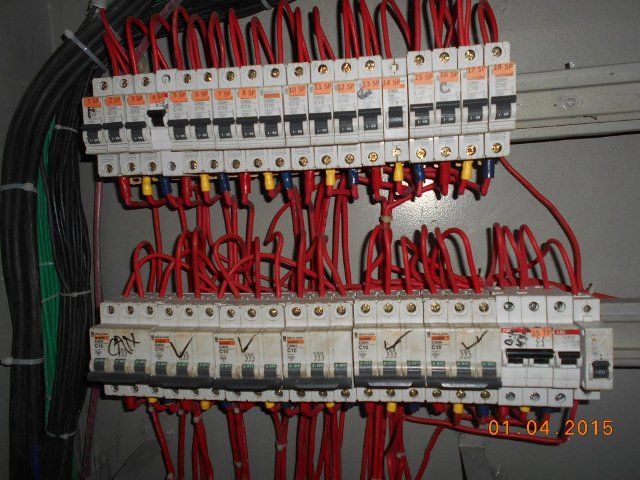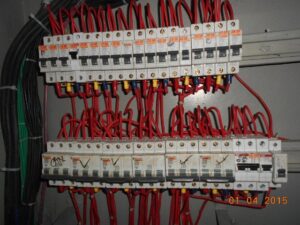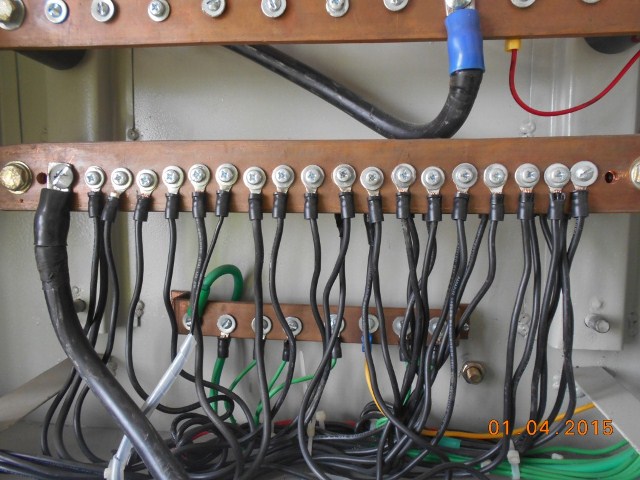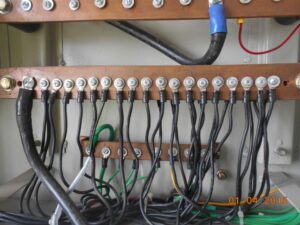 Figure: Electrical Photographic Observation
During this part of Assessment, auditor takes a measurement of some electrical parameters (voltage, current) during on load condition to perform DB schedule analysis with duly calibrated tools as sample basis*. After completing the DB schedule the following kind of observations can be derived:
Inadequate cable size with respect to the circuit breaker
Electrical load without any protective device
The inadequate neutral conductor with respect to the phase conductor
Power circuits and light circuits under the same protective device
Electrical Audit & Safety Assessment Thermo-graphic analysis:
During visual Assessment, we cannot identify the hot points of an electrical system by which electrical hazard can occur any time. To identify these hot points we have another step which is called Thermography.
The company perform thermo-graphic analysis on electrical equipment (Transformer, Generator, LT, PFI, COS, MDB, DB, SDB, etc.) with duly calibrated tools as sample basis1 and also make a thermal analysis to identify the root cause of hot point.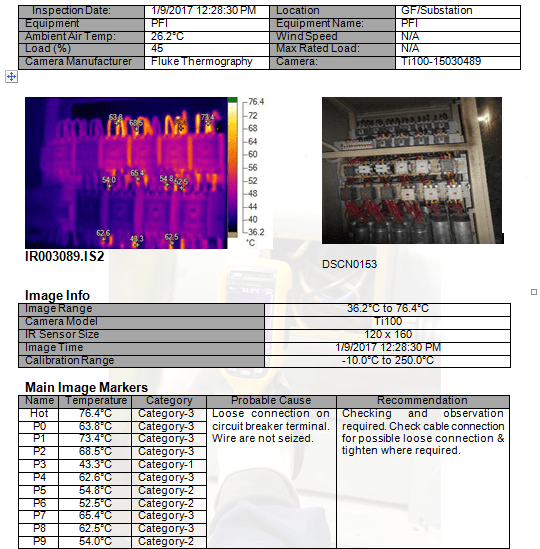 Figure: Thermography of Electrical Equipment
To take this measurement we need to shut down full power system of the factory. During the session following jobs are performed by the company with duly calibrated tools as sample basis*:
Review earth resistance measurement
Review insulation resistance measurement of power cable
Finding root causes of hot points as found during thermo-graphic analysis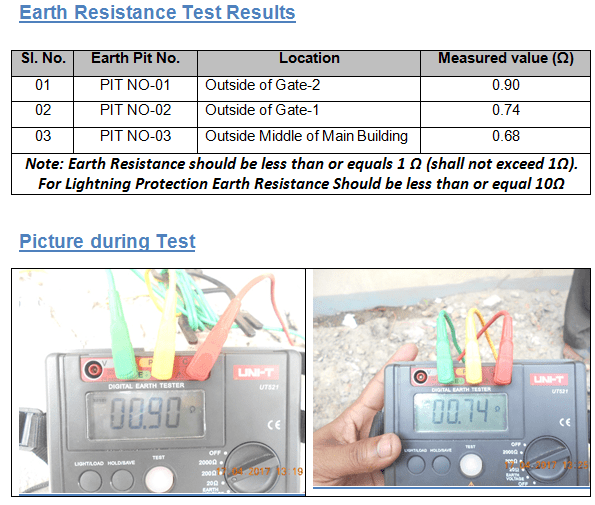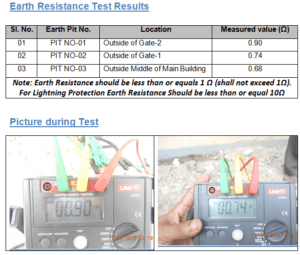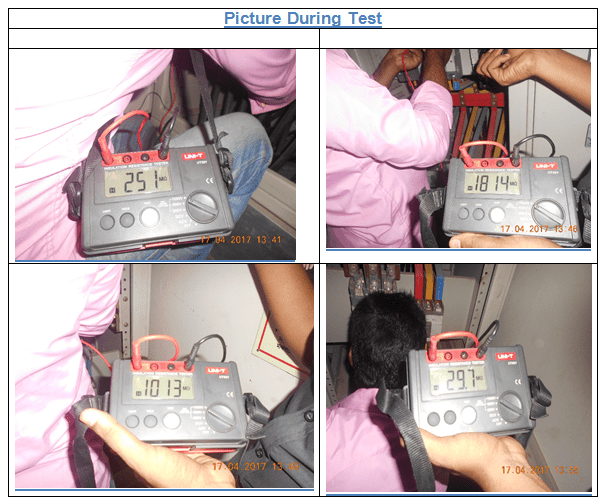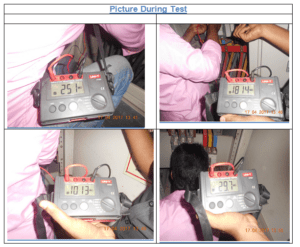 You May Check Also
Electrical Safety in Bangladesh
Our More Services :-